Elipse Balloon
Call Us Today!
809-473-6925
Dr. Pablo Garcia – Gastric Balloon
What is Elipse Balloons?
The Elipse® Balloon is a soft polyurethane balloon contained in a capsule that can be swallowed and attached to a thin filling catheter (tube). The balloon is filled with 550mL of fluid through the filling catheter once it has been swallowed and confirmed to be in place. It is about the size of a grapefruit. The Elipse® Balloon is designed to deflate automatically after roughly 16 weeks, at which point the deflated balloon is flushed naturally into the toilet.
Dr. Pablo Garcia – Gastric Balloon
How does the Elipse balloon work?
By taking up space in your stomach and decreasing the rate at which your stomach empties, the Elipse balloon can help you cut down on your food consumption. The Elipse balloon delivers a 'honeymoon from hunger' by assisting in the creation of an earlier and longer-lasting feeling of fullness as you learn long-term good food and activity habits. The Elipse balloon operates on a technical level by producing early satiety (i.e. a feeling of fullness) in two ways:
Delaying gastric emptying – because the stomach takes longer to empty, you feel fuller for longer.
Reduces stomach capacity, allowing you to eat smaller portions.
Schedule your consultation
Every surgery we offer can provide safe and effective weight loss. Find the best option for your lifestyle and goals.
Dr. Pablo Garcia – Gastric Balloon
Benefits of Gastric Balloons
During a 20-minute visit at our clinic, the Elipse balloon is inserted. You will consume the pill with a glass of water under the direction and supervision of our team. Our experts can help you swallow the capsule by gradually stiffening the catheter with a small wire if you have trouble swallowing it. After you've swallowed the capsule, you'll get an X-ray to check sure the balloon is in the right place in your stomach, and it'll be inflated with 550mL of fluid to the size of a grapefruit. After the balloon has been filled, an X-ray is taken to ensure that it is fully inflated and appropriately positioned within the stomach.Before permitting you to return home, our team will keep an eye on you for a brief while.
A valve on the balloon opens after around 16 weeks in the stomach, allowing the balloon's fluid to empty and the deflated balloon to be passed naturally into the toilet.
Dr. Pablo Garcia – Gastric Balloon
During the procedure
The intragastric balloon treatment is performed as an outpatient operation in the endoscopy unit. For the procedure, you'll be anesthetized.
During the procedure, Dr. Pablo Garcia will guide a tiny tube (catheter) down your throat and into your stomach, containing the intragastric balloon. The doctor next inserts an endoscope — a flexible tube with a camera attached — into your stomach and down your neck. Your doctor can watch the balloon as he or she fills it with saline thanks to the webcam.
It takes around a half-hour to complete the treatment. You should be able to return home one to two hours after the operation is completed.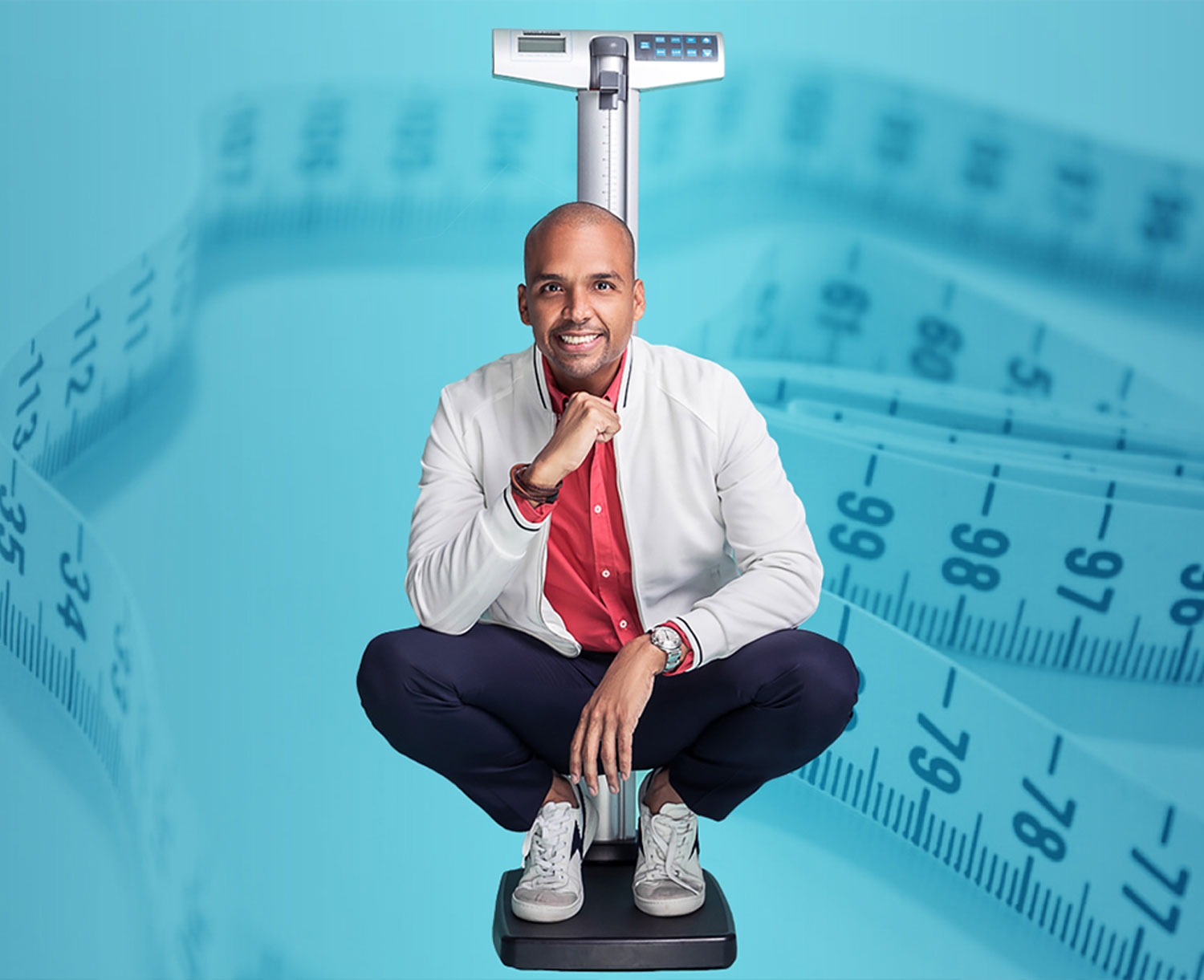 See the Difference
Why Choose Us?
Let's be your weight loss partner

Choosing to undergo bariatric surgery is an important decision, and choosing the right weight loss surgery program is vital to your success. At Obesidad & Bariátrica, we have the experience, expertise, and commitment to assist you on your weight loss journey. Dr. Pablo Garcia and his team specialists have dedicated their careers to helping people like you lose weight and lead happier healthier lives. We want to be your partner in weight loss, here to help you in any way we can.

Excellence, Safety, and Quality Care

Dr. Pablo Garcia and the staff strive to maintain the practice of excellence in everything that they do. Pride in their work goes from consultation through post-op appointments. Dr. Pablo Garcia has been recognized for his quality in service, successful achievements and more and has been appointed Best Doctor by Mercado Magazine

Experience

Dr. Pablo Garcia has studied and taught at some of the best schools for his craft. He has successfully completed multiple surgeries for area hospitals and helped multiple patients lose weight and better their lives through his complete bariatric program.
Testimonials
What Our Patients Say
"For me Doctor Pablo García is an excellent doctor and human being. You feel full confidence once you enter his consultation, he asks you and is interested in how you feel, he explains what procedure is convenient for you and the entire process and protocol that must be followed. A spectacular follow-up team. Today it is 4 months since my surgery and I feel very happy and more than satisfied with this process of having a healthier and happier lifestyle."
– Waleska Reyes, Google
"I decided to put in the hands of Dr. Pablo Garcia one of the most important decisions of my life and every day I thank God for how wonderful my process has been, from the pre-operative period and the logistics to see each of the specialists, all from the hand of Dr. Rivera, Estrella, Loren and Noelia. Today, 12 days after my gastric sleeve surgery, I can say that, to my surprise, I have never felt pain. With Dr. Pablo, I got rid of all my doubts related to surgery and I have learned a lot about obesity. Thank you doctor for sharing so much knowledge on his IG, for offering so many details, and for showing us a live surgery. Dr. Pablo Gracia is a tremendous professional."
– Arolyn Nunez, Google
"I loved my experience with Dr Pablo Garcia. Very friendly and professional, the attention of him and his team were exceptional. Very different from what I am used to here in the Dominican Republic. I have been post-op for 6 months now and everything is going very well and I am delighted with the results. I recommend it 100% especially to patients who arrive outside the country since they give you the attention and guidance necessary so that you can understand the entire procedure and feel confident. I also recommend his book I AM MORE THAN MY BALANCE. I read it in 3 days, I couldn't stop reading, it guides you to understand obesity and to overcome it long before surgery. It will literally change your life."
– Natalie De Los Santos, Google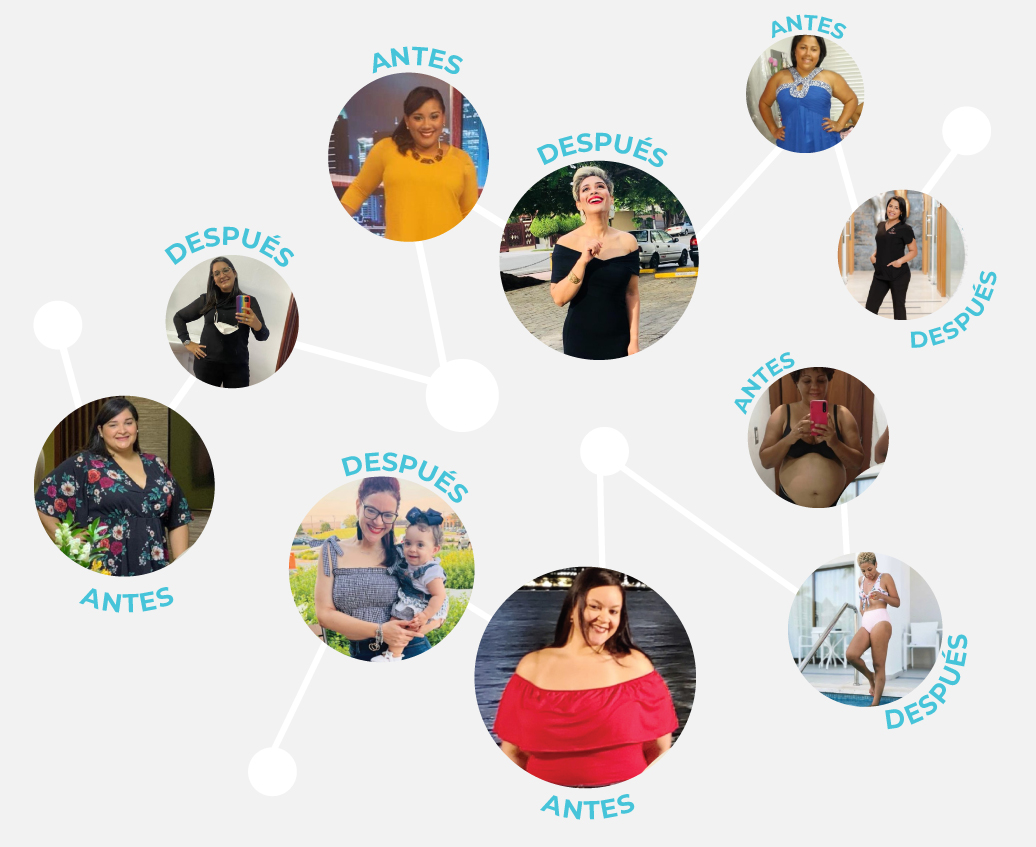 Weight Loss Surgery in the Dominican Republic Can Help You Start Your New Life.
Schedule your consultation
Every surgery we offer can provide safe and effective weight loss. Find the best option for your lifestyle and goals.